LAUNCH A CAMPUS GOSPEL
CRUSADER INITIATIVE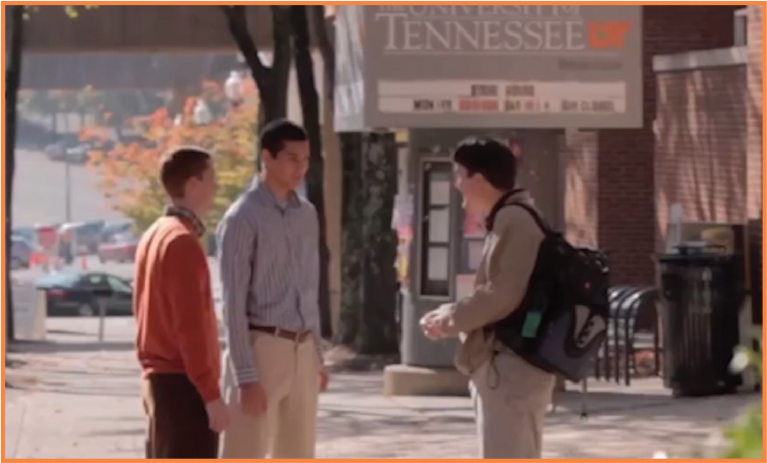 Campuses are recognized as centers for learning and places of knowledge, but sadly they are often void of the truth. Launching a gospel initiative on your campus is the pathway to reaching America and the world. Students are dynamically prepared to be gospel crusaders in their school or university. Local churches that take action on their community campuses will reach this generation for Christ.

There is a wide open door into the college campuses of America. The most effective way to reach the college campus is to establish an official on-campus Bible study through your local church. This tool will grant you unlimited access to reach the many students and faculty on your campus. Collegians for Christ has been active on the campus of the University of Tennessee for over twenty years. Other churches have established effective CFC ministries and you can too! How can we help?
We will meet with you to discuss all the benefits, specifics, and the "how to" of ministering on your local campus.
We will assist you in surveying your campus and discuss the most effective means to become established.
We will offer training to provide these and other useful tools:
How to establish an on-campus ministry at your local campus.
How to conduct a weekly Bible study and other areas of outreach to students.
Information on invitations, website, & social media.
How to effectively reach and work with college students.
We will provide a well-prepared training manual, helpful resources, and continued support throughout the journey.
The international student population reached an all-time high for the 9th straight year in a row. Think about the worldwide impact your church can have! You have the ability to carry out the entire Great Commission in Acts 1:8 within just a few square miles. Reach the university and you reach the world!
To take the gospel message to university students is to take the message of Christ to those who are the leaders of tomorrow. We can make a difference in our own nation and around the world by reaching students with the gospel and teaching them the powerful truth of the Word of God. Evangelistic teams are organized to be on campus and in student housing areas near the campus throughout each week. A weekly Bible study on campus is held in a classroom in one of the education buildings. This Campus Bible Study has been effective to strengthen Christians in their faith, and also to provide a meeting that Christian students can easily invite their friends to visit so that they might hear a clear presentation of the gospel.