How to Use the Christian Life Journal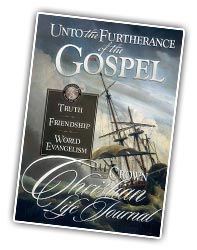 * The video above requires Adobe Flash Player.
The Christian Life Journal is a great resource for people of all ages. With its calendar, prayer-lists, sermon note sheets, and Christian heritage biographies it is an essential tool for Bible study. Teenagers will never have to look elsewhere for that life-changing sermon - it's in the Christian Life Journal. Record your own growth in your Christian Life.
Purchase a Christian Life Journal
* Ministry leaders purchasing with volume discounts can call 1-877-AT-CROWN (282-7696).